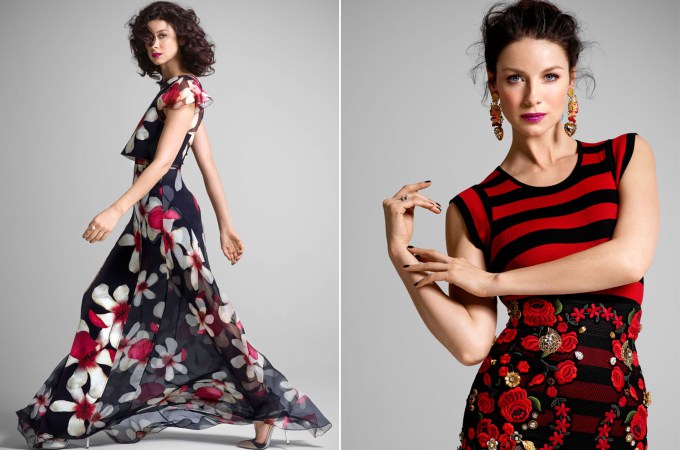 Former model turned actress Caitriona Balfe is showcased in a new photo shoot for the New York Post, looking lovely in various print ensembles.  The actress also talked a bit about life as a model, her transition to acting, and what it's like to play the confident Claire Randall Fraser.   
"You'll probably find most models are incredibly insecure about their bodies," she muses, "but maybe some of my background prepared me. I'm so used to stripping off in a room of 30 people … and I think the fact that I'm out of my 20s helps. I'm just much more sure of who I am."
You can read the full interview and view all of the photos, here on their site!