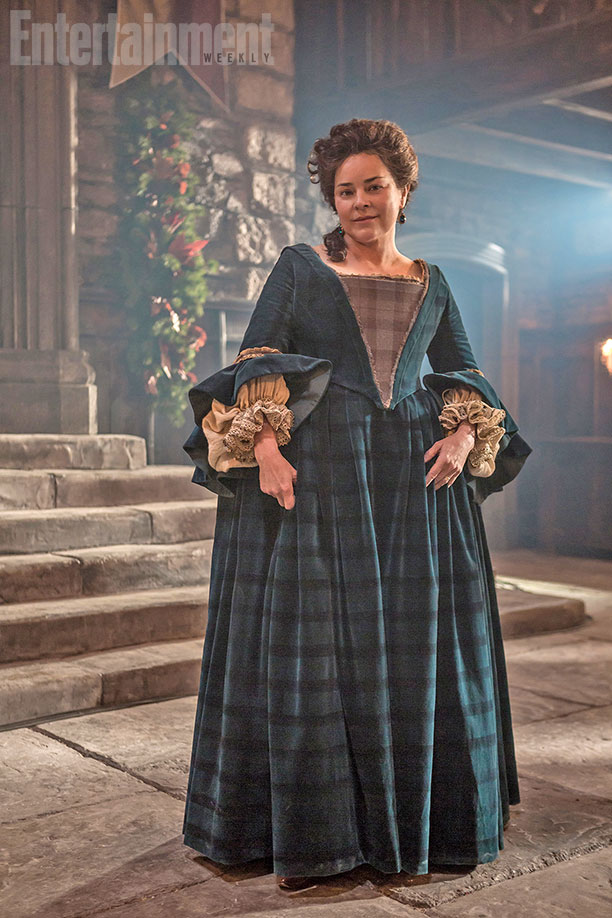 Thanks to Entertainment Weekly, we now have our first look at Diana Gabaldon's cameo in Outlander!  Diana's self-described "scenelet" will air in this week's episode, "The Gathering," as Herself appears as Iona McTavish. 
"Matt Roberts, the scriptwriter for this particular episode (and a lovely man he is, too, Guy Fawkes beard notwithstanding), would write a tiny scenelet for me," Gabaldon explained. "Just a couple of lines of dialogue. They could then film that pretty quickly on its own, and I'd then be released… The lady in question is at the Gathering, and the scenelet in question takes place in one of the galleries over the Great Hall."
You can also read more from Diana's experience on set over on her website.